Fintech News – ProfitPay Technologies Acquires PayCertify Platform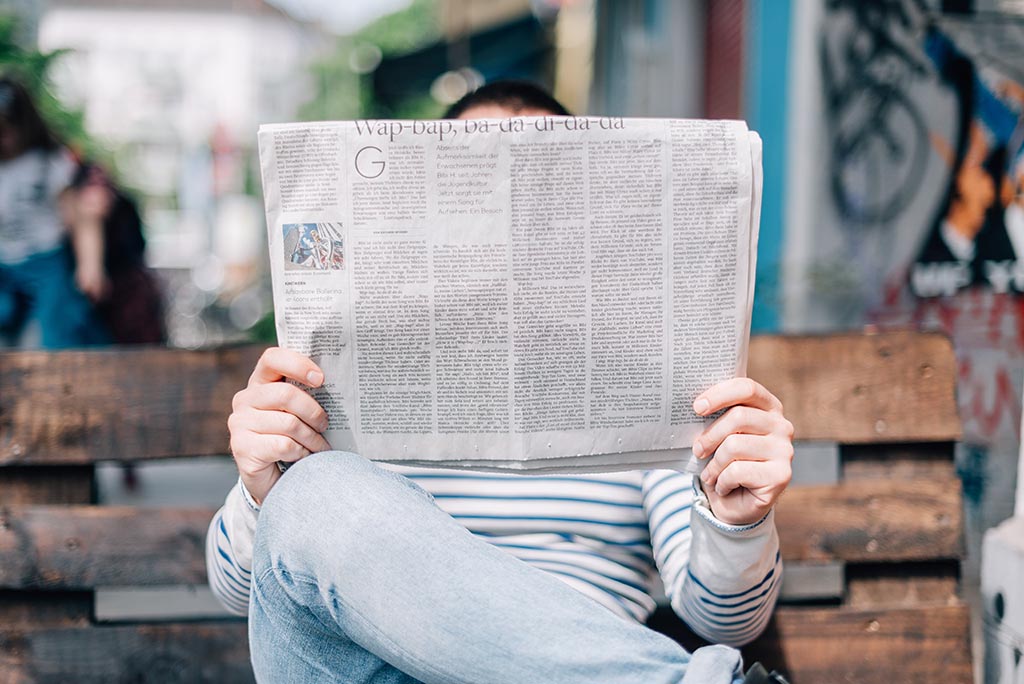 Solidifies a Leading Position in Nevada, the new center for Silicon Valley technology companies Industry Powerhouse – Combined Entities valuation close to 1 billion Unlocks a Fintech Marketplace and Global card issuing capabilities in 22 currencies
RENO, NV and SAN FRANCISCO, CA / ACCESSWIRE / July 15, 2021 / PayCertify Inc. ("PayCertify" the "Company") and ProfitPay Technologies Inc. d/b/a ProfitPay ("ProfitPay") are pleased to announce that Tuesday July 7th, 2021, they have entered into a definitive agreement (the "Agreement") pursuant to which ProfitPay will acquire all of the issued and outstanding shares of PayCertify (the "PayCertify Shares") (the "Transaction"). Under the terms of the Agreement, holders of common shares of PayCertify will receive subordinate non-voting shares of ProfitPay Technologies (the "ProfitPay Shares") for each ProfitPay Share (the "Exchange Ratio").
The Transaction represents a private company acquisition which the combined entity will be: one of the largest fintech marketplaces in the United States; with existing multi-billion-dollar contracts and card issuing capabilities in 22 currencies enabling some of the largest e-commerce brands and marketplaces on the internet.
ProfitPay Technologies is a leading wallet technology and provider of brand support services in fintech. PayCertify's proven strategy has been to build relationships with established media buyers and ecommerce brands, build partnerships with established marketplaces, develop promising fintech products, and then leverage its full suite of support services to be the foundational infrastructure for digital commerce whether products are tangible or online. PayCertify offers payment processing services, card issuing in US, EUR and CAN, compliance and fraud prevention, KYC/KYB along with mobile wallet and digital banking infrastructure for e-commerce brands and marketplaces.
KEY TRANSACTION HIGHLIGHTS & BENEFITS:
Combination of ProfitPay Technologies and PayCertify will result in the premier fintech company with a valuation close to 1 billion.
Accelerates ProfitPays' entrance into the marketplace vertical with the addition of PayCertifys card issuing capabilities and international reach.
Establishes the industry's first national "house of brands" with a growing international footprint that includes market share in the US, Europe and Canada
Combines the expertise of two industry leaders in branded product development and distribution.
Positions ProfitPay as the preferred partner for additional premier marketplaces and brands seeking an alternative to Stripe Connect
Enhances ProfitPays' market presence by increasing its scale and the Company's stock, resulting in improved ability to attract institutional investment and lower its cost of capital.
Immediate share premium to PayCertify shareholders
MANAGEMENT COMMENTARY
"We are excited to welcome the PayCertify team to the ProfitPay family," said ProfitPays President and Co-founder J Pernik. "With the addition of PayCertiys technology and engineers, we will have access to incredibly valuable real-time market data and insights into the consumer basket that will inform our product development strategies and reinforce our brand strength. In addition to their brand building and distribution expertise, PayCertify has a very experienced M&A, corporate development and capital markets team that will be extremely valuable as we continue to expand and add scale through additional transactions and acquisitions.
Chase Harmer, Founder and CEO of PayCertify commented, "We are very excited about the merger and look forward to competing in the marketplace arena, as we see a huge opportunity for scalable growth and a massive upside for our investors both short and long term who believed in our dream to build this enterprise."
TERMS OF THE TRANSACTION
The Transaction will be affected by way of a plan arrangement under the laws of Delaware and Nevada. Under the terms of the Agreement, ProfitPay will acquire all of the issued and outstanding PayCertify Shares, with each holder of PayCertify common shares receiving ProfitPay Shares for each PayCertify Share (and each holder of ProfitPay shares proportional non-voting shares receiving PayCertify Shares for each proportionate non-voting share held), which implies on an as converted basis, representing a total consideration north of $750 Million.
The Transaction has been unanimously approved by the Board of Directors of each of PayCertify and ProfitPay Technologies. The Transaction was completed July 7th, 2021, subject to the satisfaction or waiver of applicable closing conditions.
The Board of Directors of ProfitPay unanimously recommends that ProfitPay Shareholders vote in favor of the resolution to approve the Transaction.
Upon the completion of the Transaction, Chase Harmer will be appointed as the CEO of ProfitPay Technologies Inc and will also serve as a member of the Company's Board of Directors. Mr. Harmer has 22 years of payments and banking experience in North America and Europe. Mr. Harmer founded PayCertify Corp in early 2014.
FINANCIAL AND LEGAL ADVISORS
Global Legal Law firm acted as legal counsel to PayCertify Inc.
CONFERENCE CALL AND INVESTOR PRESENTATION
ProfitPay will hold a conference call and webcast to discuss the acquisition and the conference call may be accessed via ProfitPays investor website and archived access to the webcast will be available for one year on ProfitPays investor website.
FORWARD-LOOKING STATEMENTS
This press release contains "forward-looking information" within the meaning of applicable securities legislation and may also contain statements that may constitute 'forward-looking statements' within the meaning of the safe harbor provisions of the United States Private Securities Litigation Reform Act of 1995. Such forward-looking information and forward-looking statements are not representative of historical facts or information or current condition, but instead represent only PayCertifys' and/or ProfitPays beliefs regarding future events, plans or objectives, many of which, by their nature, are inherently uncertain and outside of the PayCertifys' and/or ProfitPay Technologies control. Generally, such forward-looking information or forward-looking statements can be identified by the use of forward-looking terminology such as, 'may,' 'will,' 'should,' 'could,' 'would,' 'expects,' 'plans,' 'anticipates,' 'believes,' 'estimates,' 'projects,' 'predicts,' 'potential' or 'continue' or the negative of those forms or other comparable terms.
Forward-looking statements are based on certain assumptions regarding the Company and ProfitPay, including but not limited to expected growth, results of operations, performance, industry trends and growth opportunities. While the Company considers these assumptions to be reasonable based on currently available information, they may prove to be incorrect. By their nature, forward-looking statements involve known and unknown risks, uncertainties and other factors which may cause the actual results, performance or achievements to be materially different from any future results, performance or achievements expressed or implied by the forward-looking statements, including but not limited to: (i) risks associated with general economic conditions; (ii) adverse industry events; (iii) future legislative and regulatory developments; (iv) inability to access sufficient capital and/or inability to access sufficient capital on favorable terms; (v)the ability of the Company to implement its business strategies; (vi) risks associated with currency and interest rate fluctuations; (viii) and other factors, many of which are beyond the control of PayCertify' and/or ProfitPay Technologies Inc.
Readers are cautioned that the foregoing list of factors is not exhaustive. Because of these uncertainties, readers should not place undue reliance on the forward-looking statements. No assurances are given as to the future trading price or trading volumes of PayCertify' Shares, or ProfitPay Shares, nor as to the PayCertify' and/or ProfitPays financial performance in future financial periods. Except to the extent required by applicable laws, PayCertify' and/or ProfitPay Technologies does not intend to update any of these factors or any of the forward-looking statements contained herein, whether as a result of new information, future event or otherwise. Except as otherwise indicated, this press release speaks as of the date hereof. The distribution of this press release does not imply that there has been no change after the date hereof or create any duty or commitment to update or supplement any information provided in this press release or otherwise.
CONTACTS:
ProfitPay Technologies Inc.
Media:
Brian Reyes, ProfitPay
Chief Marketing Officer
[email protected]
Sofia Diaz, Vice President, Operations
[email protected]
Kristi Finney, Vice President, Investor Relations
[email protected]
For general ProfitPay inquiries:
855-247-3411
SOURCE: ProfitPay
View source version on accesswire.com:
https://www.accesswire.com/655596/Fintech-News–ProfitPay-Technologies-Acquires-PayCertify-Platform