Leading Gene Writing Company Tessera Therapeutics Announces Pivotal Expansion of Leadership Team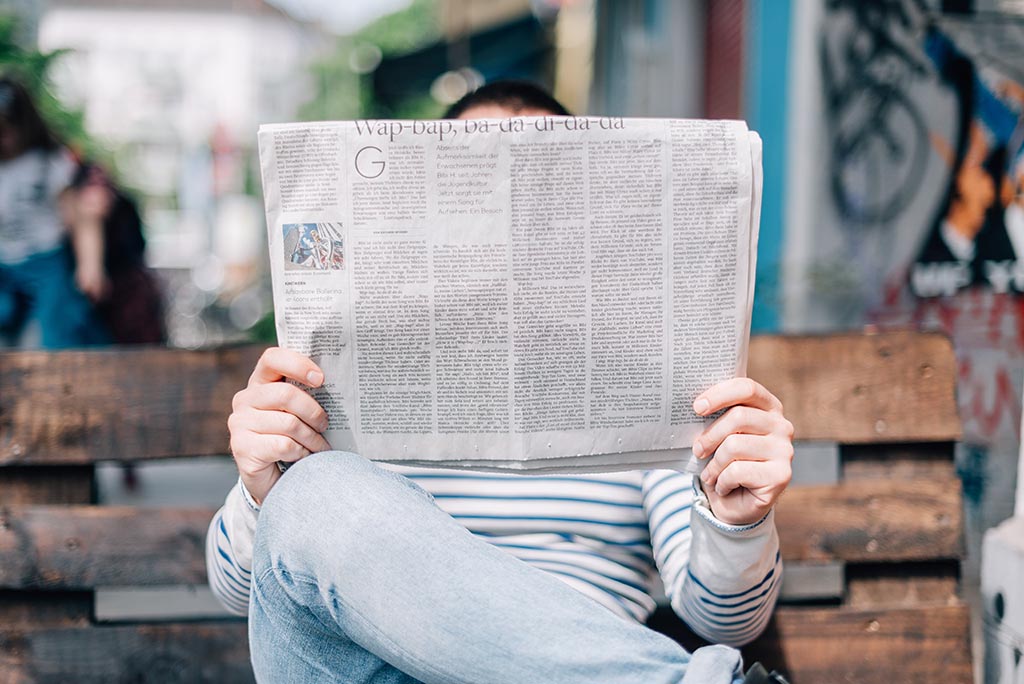 Expanded Team Will Accelerate Development of Breakthrough 'Gene Writing' Platform – A New Approach in Genetic Medicine
CAMBRIDGE, Mass.–(BUSINESS WIRE)–Tessera Therapeutics, a biotechnology company pioneering a new approach in genetic medicine known as Gene Writing, announced today the appointment of Howard Liang, Ph.D., as President and Chief Financial Officer. The company also expanded its executive bench with newly promoted talent and hires: Madhusudan Peshwa, Ph.D., as Chief Technology Officer for Cell Therapy; Bill Querbes, Ph.D., as Senior Vice President, Therapeutic Discovery & Translational Sciences; Cecilia Cotta-Ramusino, Ph.D. as Senior Vice President, Platform Development; Vikram Ranade, Ph.D., as Senior Vice President, Corporate Development; David Pollard, Ph.D., as Head of Bioprocess, and Steve Garbacz as Head of Finance.
These additions represent the latest leadership expansion for the company, following the appointments of Elliott Sigal, M.D., Ph.D., and Mary Rozenman, Ph.D., to the Board of Directors in June, and the appointments of David Davidson, M.D., as Chief Medical and Development Officer, Hari Pujar, Ph.D., as Chief Operating Officer, and Lin Guey, Ph.D., as Senior Vice President of Rare Diseases Program Strategy and Operations in March. Tessera also announced the successful completion of $230 million Series B financing in January.
"Outstanding people are the lifeblood of great companies and I'm thrilled to welcome these accomplished individuals to the Tessera leadership team," said Dr. Geoffrey von Maltzahn, CEO and Co-Founder of Tessera and General Partner, Flagship Pioneering. "Howard's track record in both strategy and finance at BeiGene and in the capital markets will play a key role in guiding Tessera to new territory in Gene Writing. I am excited to be working with him, and our other new senior leaders, each of whom will be instrumental in expanding the limits of how we discover life-changing medicines."
Howard Liang, Ph.D., President and Chief Financial Officer

Howard Liang joined Tessera in 2021 as President and Chief Financial Officer. Dr. Liang brings nearly three decades of combined experience in management, financing, strategy, and research in the biotechnology and pharmaceutical industries and investment research on Wall Street. Prior to joining Tessera, he was Chief Financial Officer and Chief Strategy Officer at BeiGene for six years, where he was a member of the senior team that led the company's growth from a research organization with fewer than 200 employees to a fully integrated global biotechnology company with more than 6,000 employees on five continents. At BeiGene, he led the company's IPOs on NASDAQ and the Hong Kong Stock Exchange and its ongoing effort to list on the Shanghai Stock Exchange, raising more than $8 billion to date through equity and alternative financings, and overseeing the growth of the company's market capitalization from less than $300 million to more than $30 billion during his tenure. Prior to BeiGene, Dr. Liang spent 10 years at Leerink Partners, where he was Managing Director and Head of Biotechnology Equity Research. His prior investment research experience included positions at A.G. Edwards, JMP Securities, and Prudential Securities, covering biotechnology, and major and specialty pharmaceutical sectors. He started his career in R&D at Abbott Laboratories, where he was a Senior Scientist and member of an industry-leading structure-based drug discovery team. Dr. Liang is a member of the Hong Kong Stock Exchange Biotech Advisory Panel. He was named a member of the All-America Research Team by Institutional Investor magazine and "Best of the Street" by The Wall Street Journal. As a scientist, he authored 14 papers, including 6 in Nature, Science, and Proceedings of the National Academy of Sciences, and a review in the Journal of Molecular Biology. He received his Ph.D. in Biochemistry and Molecular Biology and M.B.A. from the University of Chicago and his B.S. in Chemistry from Peking University.
"Tessera is developing a first-of-its-kind technology with the potential to cure diseases across multiple categories by writing in the code of life itself," said Dr. Howard Liang. "I look forward to helping the company realize the full breadth of Gene Writing's potential."
Madhusudan Peshwa, Ph.D., Chief Technology Officer for Cell Therapy

Dr. Peshwa joined Tessera in May 2021 and is responsible for developing the strategy and executing the operating plan encompassing the design, development, and manufacture of Tessera's proprietary mobile gene element engineered cell therapy product portfolio. Recently, in March 2020, Dr. Peshwa was inducted into the College of Fellows at the American Institute for Medical and Biological Engineering (AIMBE), in recognition of Lifetime contributions in Regenerative Medicine to the advancements in the field of cell & gene therapies.
Prior to joining Tessera, Dr. Peshwa was CTO at Mana Therapeutics, an immunotherapy company focused on the development of allogeneic, multi-tumor-antigen-targeted, non-engineered, T-cell immunotherapies with additional oversight of Quality Assurance and Quality Control functions. Previously, Dr. Peshwa was CTO and Global Head of R&D for the Cell and Gene Therapies business at GE Healthcare (GEHC), with responsibilities that include GEHC's CGT product and service portfolio to enable and accelerate the development of robust, scalable, industrialized manufacturing and delivery of cell and gene therapies. Prior to these roles, Dr. Peshwa held various executive positions at MaxCyte, Inc., NewNeural LLC, and Dendreon Corporation. At MaxCyte, as CSO and EVP, Cellular Therapies, Dr. Peshwa was responsible for leading the development and commercialization of ex vivo cell loading platform technology. Additionally, he also established MaxCyte's proprietary therapeutic product portfolio with lead program being a non-viral mRNA engineered CAR Immunotherapy (CARMA) with one-day manufacturing process under company sponsored IND for treatment of solid cancers; and additional collaborative programs under CRADA Agreement with Investigators at NIAID and NHLBI, for ex vivo gene correction in autologous hematopoietic stem cells, as cell therapy for potential treatment of monogenic diseases. As Vice President of Process Sciences and Manufacturing, at Dendreon Corporation, Dr. Peshwa was responsible for leading the CMC and GMP manufacturing for Provenge® (Sipuleucel-T), an autologous cellular immunotherapy product for treatment of prostate cancer, the first ever active cellular immunotherapy product approved by the US FDA.
In addition to his broad industry experience, Dr. Peshwa has served as Principal Investigator / Co-Investigator on multiple grant-funded research studies, is an inventor of six issued US patents in the field of cell therapy, and has served in various consultative, advisory, and board capacities to industry, government, not-for-profit, and financial organizations. Dr. Peshwa earned his Ph.D. in Chemical Engineering from the University of Minnesota and his B.Tech. in Chemical Engineering from the Indian Institute of Technology in Kanpur, India.
"Tessera's Gene Writing platform represents an opportunity to drive a fundamental change in our ability to treat disease," said Dr. Madhusudan Peshwa. "I look forward to joining the executive team to help move Tessera's bold mission forward."
Bill Querbes, Ph.D., Senior Vice President, Therapeutic Discovery & Translational Sciences

Bill Querbes joined Tessera in April of 2021 as Senior Vice President of Therapeutic Discovery and Translational Sciences. He brings a strong background in genetic medicine and a passion for rare disease drug development with over 15 years of experience leading cross-functional teams from early discovery through clinical trials.
Before joining Tessera, Dr. Querbes held the position of Vice President and Fabry Program Lead at AVROBIO. Prior to this role, as Senior Director at Synlogic, he led clinical program teams in PKU and urea cycle disorders. Earlier in his career he spent 12 years at Alnylam Pharmaceuticals where he made important contributions to the maturation of both the siRNA delivery platforms and therapeutic pipeline. Dr. Querbes led the discovery and early clinical development of GIVLAARI® (givosiran) for the treatment of acute hepatic porphyria, which was the first FDA approved RNAi therapeutic utilizing GalNAc conjugate technology.
He holds a B.S. in Biology from SUNY Geneseo and a Ph.D. from Brown University.
Cecilia Cotta-Ramusino, Ph.D., Senior Vice President, Platform Development

Cecilia Cotta-Ramusino joined Tessera in 2019 as the Head of Platform Development. She drives the discovery and optimization of novel Gene Writers, enabling their translation into gene therapy tools. Dr. Cotta-Ramusino has spent more than 20 years in academia and biotech, working in the areas of gene editing, cell engineering, and DNA damage. Dr. Cotta-Ramusino was the first employee at insitro where she was the Head of Functional Genomics. Prior to insitro, she was one of the first scientists hired at Editas, the first CRISPR-based therapeutic company, where she helped to define and shape the vision of the Editas platform. She spearheaded numerous academic collaborations devoted to platform optimization and led the development of a T cell gene therapy treatment aiming to treat an immunodeficiency disease. She conducted her postdoc in Steve Elledge's lab at Harvard Medical School where she performed whole genome high-throughput screens in mammalian cells using siRNA/shRNA to identify novel components of the DNA damage response. Dr. Cotta-Ramusino obtained her Ph.D. in genetics at University of Milan, Italy and has been principal author and co-author on several publications in high impact factor journals, such as Science, Nature, Nature Communications and Molecular Cell. She has invented several foundational patents in all of the early-stage companies in which she has worked.
Vikram Ranade, Ph.D., Senior Vice President, Corporate Development

Dr. Ranade joined Tessera in 2020 as the Head of Corporate Development. In this role, he drives corporate strategy, business development, and investor relations for Tessera.
Dr. Ranade was previously at McKinsey & Company, where he was an Associate Partner in the healthcare practice. At McKinsey, he worked with large biopharma and early-stage biotech companies on strategy, M&A, and R&D topics. He led diligence efforts for more than $15B in completed deals and advised on clinical strategy for more than 20 programs. Dr, Ranade also co-led McKinsey's Center for Asset Optimization, which focuses on clinical-stage asset development strategy. He holds a Ph.D. in Genetics and Development from Columbia University, where he studied transcriptional regulation of developmentally important genes at the molecular level. He has a B.S. in biochemistry from Brandeis University, where he was awarded highest honors for his research on DNA damage repair pathways.
David Pollard, Ph.D., Head of Bioprocess

David Pollard has over 25 years of bioprocess development for a range therapeutics including novel mAbs, peptides, anti infectives, biocatalysts and more recently cell and gene therapies. During his career at Merck & Co. Inc, Dr. Pollard led early and late stage CMC teams, providing contributions to multiple IND's & BLA's for Biologics & Vaccines. Dr. Pollard also led an innovation team that co-developed the state-of-the-art ambr250 high throughput bioreactor system and also pioneered 'lights out' automated continuous mAb production. More recently Dr. Pollard pursued processing for personalized neoantigen T cell therapies and helped create corporate research for the technology provider Sartorius. Dr. Pollard will help Tessera drive digital workflows and high throughput automation to accelerate sustainable gene therapy process development.
Steve Garbacz, Head of Finance

Steve Garbacz joined Tessera in 2021 as the Head of Finance and is responsible for financial reporting, planning, taxes, and treasury. Garbacz has more than 25 years of experience in financial management for a range of companies, including Biogen, Epizyme, Spero, and Anika. He has a passion for building scalable financial organizations leveraging new technology, and drove successful IPOs at Epizyme and Spero. At Anika, Garbacz was a key leader in acquiring and integrating two private companies. Garbacz has a B.S. in Economics from George Mason University and an MBA in Finance from the Leonard Stern School of Business at New York University.
For more information about Tessera, including how Gene Writing works, partnership opportunities, and job openings, visit www.tesseratherapeutics.com.
About Tessera Therapeutics

Tessera Therapeutics is an early-stage life sciences company pioneering Gene Writing, a new biotechnology designed to offer scientists and clinicians the ability to write small and large therapeutic messages into the genome, thereby curing diseases at their source. Gene Writing holds the potential to become a new category in genetic medicine, building upon recent breakthroughs in gene therapy and gene editing while eliminating important limitations in their reach, utilization, and efficacy. Tessera Therapeutics was founded by Flagship Pioneering, a life sciences innovation enterprise that conceives, resources, and develops first-in-category bioplatform companies to transform human health and sustainability.
Contacts
Sarah Chan, [email protected]